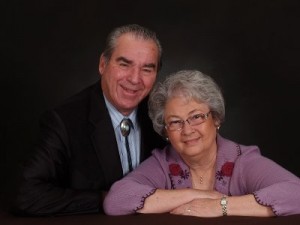 Dave & Becky DeFord
Dave & Becky minister to the Apache Nation on the San Carlos Reservation and assist other missionaries as needed on their respective reservations. Click here to read their latest newsletters.
Dave & Becky can be reached at:
David and Becky DeFord
6207 East Decatur St.
Mesa, AZ 85205-6717
Phone: (928) 425-0442
e-mail: ddeford@ibimi.com
Click here to read about another IBIMI missionary.